ACE 2017 is fast approaching.  If you haven't marked your calendars - grab a pencil!   We will be in Nashville on March 21-23.  We have another solid agenda including user presentations, partners and Team Aras showing you the latest developments.  Just like last year we will cap the event with Aras In The Round where we throw our CEO into the middle of the audience for a raw and unfiltered discussion with the community.  You NEED to be there to experience it!
System Lifecycle Management as a bimodal IT approach
Product development is facing a significant technological pull.  IoT is one familiar component but there are many more.  Consumers want more features and connectivity.  With each additional feature or connected system, product complexity increases exponentially.
Prof. Martin Eigner will illustrate System Lifecycle Management, a concept for providing the product development teams a platform to manage their complex products.  SysLM is an extension of PLM which fully integrates the Industrial Internet, Model Based Systems Engineering (MBSE), Product Line Engineering, and Service Lifecycle Engineering.
Dr. Eigner's talk will also reflect on similar approaches like "bimodal PLM/IT" (Gartner, 2016) and "Digital PLM" (Accenture, 2016) which, like SysLM, call for an evolution in product development processes and tools. This evolution will see the transition from document based to model bases processes, integrated Configuration Management, and traditional hierarchical product structures to network and linear structures.
Design for IoT or Design by IoT?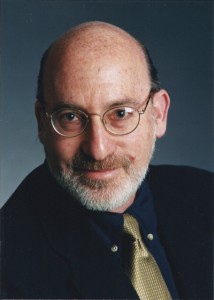 IoT is constantly in the news.  New connected products and manufacturing operations are appearing daily.  That is a good thing. The result will be better products and processes.
But how does a firm jump into this new pool and create new connected products.  Joe Barkai asks you to consider your product design process.  Are you designing a new product FOR Iot or are you designing BY IoT?
This is a critical two sided coin of design that needs to be understood.  You cannot simply connect your product to the internet - what data will you be transmitting and collecting?  The opposite is also true.  You need to understand the product context to properly utilize the collected data.
Joe will help you to create opportunity in your IoT journey.  He will discuss the interwoven product design and business fundamentals that enable successful IoT products.  This lays the groundwork to discuss the critical interaction between IoT and PLM needed to expand and enhance your product development efforts.